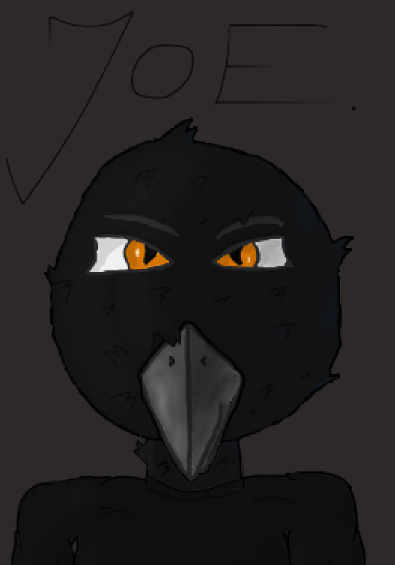 This is Joe.
That was actually my first anthro drawing EVER...
Even tho he looks kinda creepy he is a really nice crow.
He is helping as much people as he can.
But if his helping didn't work or wasn't accepted he was sad for a few hours.
His niceness has developed when he was younger.
His family members died due to people not helping them.
Everyone refused to help because they think crows were scary.
He helped someone a few months later and felt an amazing felling from the word *
thank you
* he wanted to keep that feeling so he kept helping people.